A couple of months ago I was told I have moderate arthritis in my shoulders. Immediately I thought of how this would affect my ability to run trains. My first thought was that track maintenance is going to be trickier. My second thought was that it would be an excuse to focus more on live steam.
I currently have an Aster Frank S.
---
An Accucraft Dora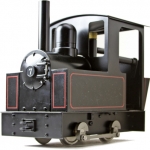 ---
And an Accucraft Saxonian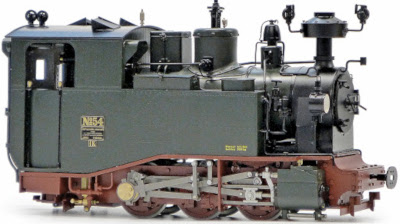 ---
But maybe I need to add a few more live steamers to the stable?
So, why more steam and less spark? Mainly because I'm running track powered-DCC on brass track, which requires a fair amount of maintenance. Keeping the rails clean enough to have uninterrupted power and DCC signal all the way around both loops is pretty labor intensive. While my LGB track cleaner does a pretty good job, things have to be pretty clean to get to the point where it will make it all the way around both loops.
I will keep the sparkies (I'm thinking about investing in a battery-powered Piko track cleaner to clear the way for the LGB one) but steam will be easier for the moment.