A few of my buildings are in need of help after I failed to do my usual Winter refurbishment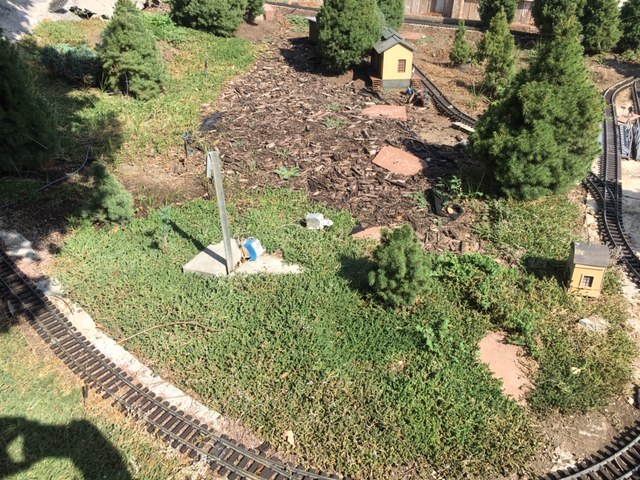 This is the spot where the windmill stood. One of the sails needed some work and the mill owner/postal worker that were out front need their arms reattached.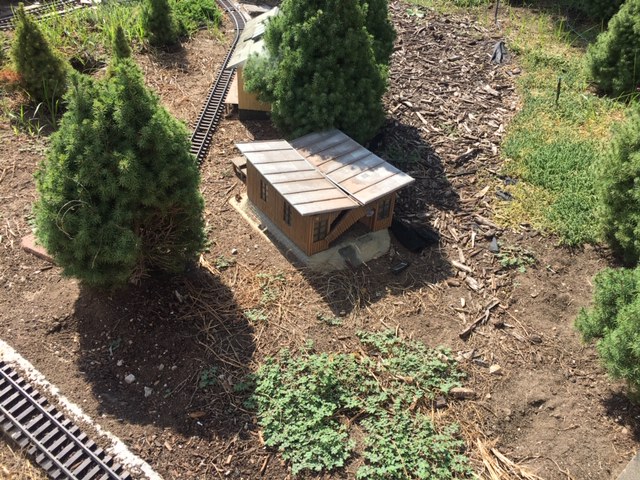 The sawmill had its roof collapse. It's still out there because I don't have room on my project bench for everything that needs work.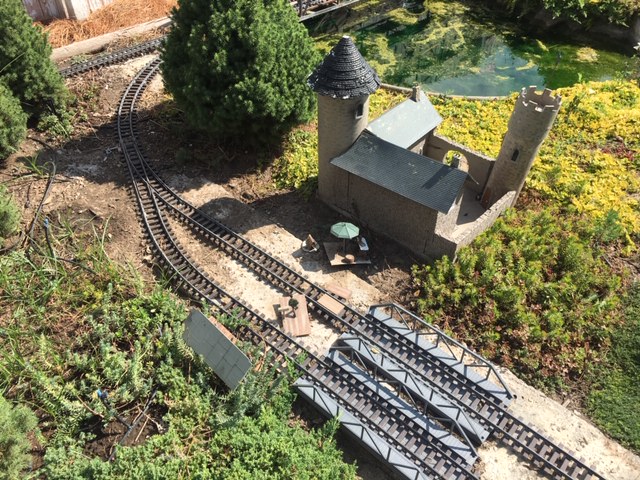 The castle is looking a little threadbare (the turret roof needs to be completely rebuilt) and the tourist kiosk and track crossing are also in bad shape.