I think this came out pretty good.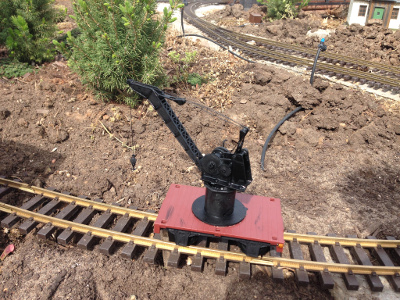 I've been working on my logging scene, which is a lumber mill, lumber warehouse, and small wooded area for the last few weeks. One thing I thought it needed was a work crane–but I wasn't thinking I'd actually spend money on one at the moment. Shoestring budget and other priorities.

But a week or two ago, someone posted on a thread on My Large Scale about a crane build that HO cranes made good donors. So I bid on one (listed for parts as the car had no wheels) and got it for $5, including shipping.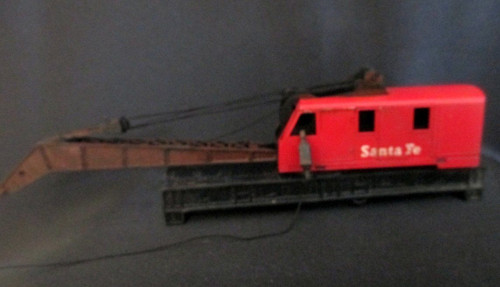 I added one HLW flatcar, a plastic wire spool, and a couple of gears and got this.