I'm looking into live steam, having had my interest piqued by some posts on forums I'm reading. One possible choice for a first live steam loco would be the Roundhouse Billy as seen here;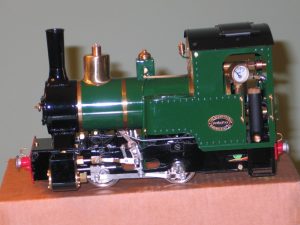 Apparently it is very reliable, easy to learn on and run, and Roundhouse are known for their quality locomotives.
At the moment, two things are holding me back–the scale (it's 1:19, much larger than the 1:22.5 G Scale I'm currently running) and cost. The loco pictured above is currently listed for $1800 on eBay.