After several rain delays and other interruptions, the concrete roadbed and track are down.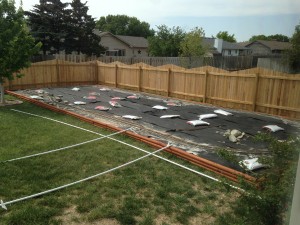 Click the image for a medium version, or here for extremely large.
Those white pipes are the sprinklers for the lawn (I'm tired of moving our lawn sprinkler tractor around) and a riser for drip watering the plants on the layout.